Bankruptcy Attorney in Corpus Christi, Texas
Your financial situation may have you feeling overwhelmed, hopeless, and lost. If you dread opening the mailbox because you know there are just more bills you can't afford to pay this month — you need a debt relief specialist. Attorney Marcos D. Oliva at Oliva Law Bankruptcy has helped many struggling individuals and families across southern Texas reach financial stability through personalized debt relief solutions like chapter 7 and chapter 13 bankruptcy. You deserve to have a fresh start and bankruptcy can help get you the debt relief you need! Call his office in Corpus Christi, Texas today to speak with an experienced debt and bankruptcy attorney.
SCHEDULE A FREE CONSULTATION
MARCOS D. OLIVA
ATTORNEY AT LAW
After originally entering the legal profession to practice patent law, Marcos saw the incredible opportunity that bankruptcy gave individuals and families and decided that he wanted to be a part of helping people gain back power over their finances. Growing up, Marcos saw his parents struggle to keep their heads above water as small business owners who were ridden with IRS debt.
Marcos knows firsthand what it is like for a family to struggle with debt. If you are considering filing for bankruptcy, call Marcos today. He has the knowledge and tools to help you get back your financial freedom. He has helped many clients receive favorable outcomes and escape relentless harassment from creditors.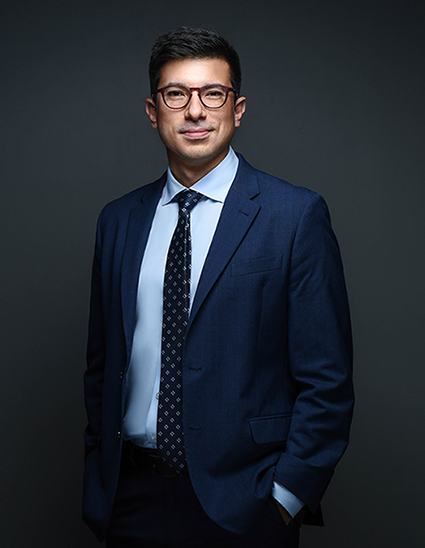 What Can Filing For
Bankruptcy Do For Me?
Bankruptcy is a tool that allows struggling individuals and families to escape crippling debt and gain financial independence. Depending on the type of bankruptcy you file for, you may be able to eliminate your legal obligation to pay most or all of your debts, stop harassing phone calls from creditors, prevent foreclosure on your home, and buy yourself time to catch up on missed payments. Officially deciding to file for bankruptcy can be nerve-racking and overwhelming, but you don't have to face this process alone. Attorney Marcos D. Oliva makes the process as simple and straightforward as possible. Reclaim your financial future by calling Oliva Law Bankruptcy today to schedule a free case consultation.
What Debt Relief Options
Does Oliva Law Bankruptcy Offer?
Chapter 7

Chapter 7 bankruptcy, also known as liquidation bankruptcy, is a type of bankruptcy that can help individuals clear away many forms of unsecured debts. Generally, you can walk away with little to no debt left to pay.
Chapter 13

Chapter 13 Bankruptcy is debt relief in the form of a repayment plan. This plan gives you time to catch up on back payments and often ceases the relentless calls from lenders. In many cases with chapter 13 bankruptcy, you can keep certain assets and property.
Other Debt Relief Solutions

Oliva Law Bankruptcy also offers non-bankruptcy debt solutions that can address issues such as foreclosure, property taxes, wage garnishments, medical bills, credit card debt, and more. Call today for a free consultation.
Is It Time for A Fresh Start?
Factors that Determine the Best Bankruptcy Option for You
One factor to consider when deciding whether Chapter 7 or Chapter 13 bankruptcy is best for you is the amount of income your household makes. Low-income households can qualify for Chapter 7 bankruptcy, while high-income households typically file for Chapter 13 bankruptcy.
Another critical factor is the type of debt you have acquired. If your debt mostly consists of unsecured debt, like credit card debt or medical bills, Chapter 7 may be the best option. If your debt is made up of student loans or unpaid taxes, then Chapter 13 bankruptcy may be the best option for your situation.
The decision to file for bankruptcy is difficult and many clients have different needs and goals based on their unique financial circumstances. Whether you prefer to pay your debts off over time or want to eliminate all of your debt at once, you'll need an experienced bankruptcy attorney on your side.
Debt Solutions in Corpus Christi, Texas
Crafting debt solutions is what attorney Marcos D. Oliva does best. He has been helping the community of Corpus Christi find financial relief for years, and he can help you too. If you still don't know if bankruptcy is right for you, that's okay. Marcos offers free consultations, so you can sit down and discuss all of your options with a knowledgeable debt relief professional. To begin your path to financial recovery, call Oliva Law Bankruptcy today!